On this page:
---
Plymouth is an application that runs very early in the boot process that provides a graphical boot animation while the boot process happens in the background.
The following 2 methods have been shown to work on MX-17; they need testing and merging for future use.
(developed by Dolphin Oracle)
setting up plymouth.
1. sudo apt-get purge bootlogd
2. sudo apt-get install plymouth plymouth-themes plymouth-x11
3. unpack archive linked below to /usr/share/plymouth/themes/mx (no subfolders, all files should be in /usr/share/plymouth/themes/mx )
[url=https://www.dropbox.com/s/cm7wsb218kygtr3/mx.tar.gz?dl=0]mx.tar.gz[/url]
4. sudo plymouth-set-default theme mx
5. sudo update-initramfs -u
6. sudo nano /etc/default/grub, find the line with the default boot parameters (ends in quiet) and add "splash"
7. sudo update-grub
8. reboot
(developed by user Gerson, translated here with the help of DeepL)
Plymouth is available in the default Debian Repository, it is installed using APT with the command:
$ sudo apt install plymouth plymouth-themes
We need to add the mode setting for your graphics card editing this file:
# /etc/initramfs-tools/modules
and adding these lines:
Intel Graphic Cards

# KMS
intel_agp
drm
i915 modeset=1

Nouveau (nVidia) Graphic Cards

# KMS
drm
nouveau modeset=1

ATI Graphic Cards

# KMS
drm
radeon modeset=1
So we've finished setting up the modes for our graphics card. Let's now move on to our boot loader with GRUB2
The default boot loader is grub2, We will edit this file:
# /etc/default/grub
You also need to reconfigure the boot loader (Grub2) to load the animation and change the screen resolution. Grub has to be informed of our default screen resolution at boot time, when the modules and drivers are not yet loaded. I can search our screen resolution by typing:
$ xrandr -q | grep -w Screen

In this case the resolution is 1366 × 768. I need to find the line #GRUB_GFXMODE = 640×480 in this file:
# /etc/default/grub
Uncomment the line and add the resolution. It will look something like this:
GRUB_GFXMODE=1366×768
Look for this line:
GRUB_CMDLINE_LINUX_DEFAULT ="quiet"
and change it to:
GRUB_CMDLINE_LINUX_DEFAULT="quiet splash"
Finally, I update my grub configuration with:
$ sudo update-grub2
When you add the plymouth-themes package, it installs some default Plymouth themes. To view the installed themes, type:
$ sudo plymouth-set-default-theme -l
In my case – along with others that I have already put in – they are as follows:
dandelion
details
ene
fade-in
glow
placidity
script
solar
spinfinity
spinner
text
tribar
Then you have to select a default theme from the list of available themes above. I chose dandelion:
$ sudo plymouth-set-default-theme -R dandelion
Once this is done we can restart to see the effect: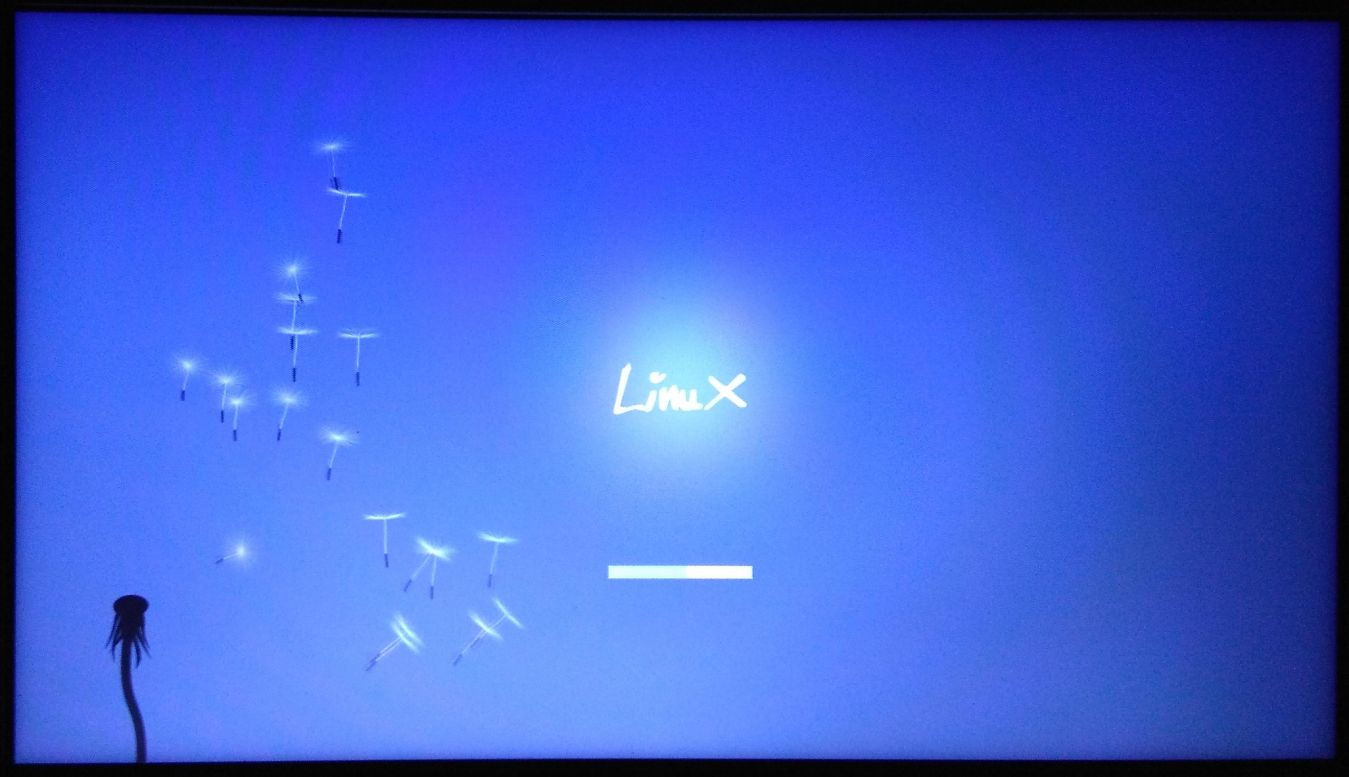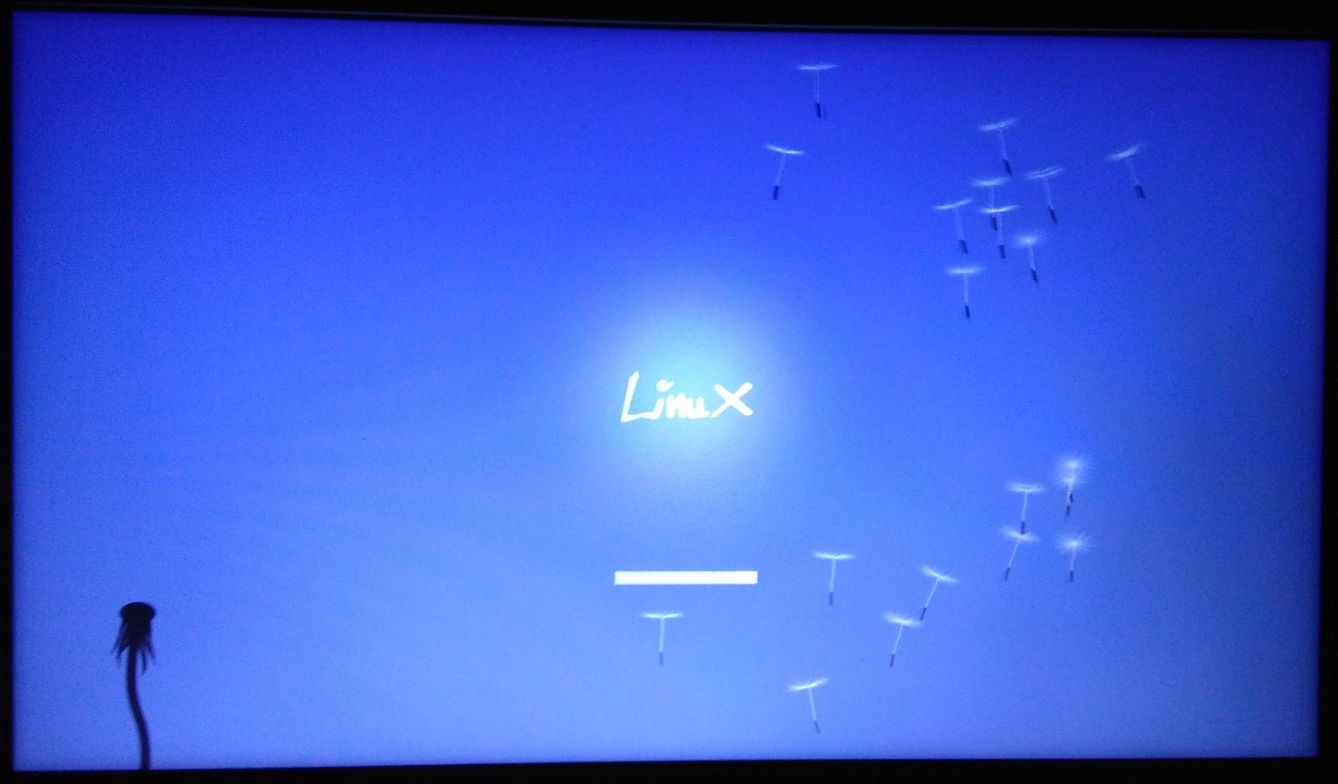 Manual installation of themes
We are not limited to the themes provided by Plymouth, you can also install a custom theme. Download from here a theme and move it to:
# /usr/share/plymouth/themes
and again select the topic from the list as in the example above by placing:
$ sudo plymouth-set-default-theme -l
and writing in the terminal:
$ sudo plymouth-set-default-theme -R <name of selected theme>
Now we can enjoy the new theme when booting MX Linux.
For those who would like "dandelion" (made by drakic2) which I show in the example, I made a small modification to it by adding the MX logo –excuse me a bit, I am no expert – and you can down load by clicking here, extract it and place it in the folder (still as root)
# /usr/share/plymouth/themes
---
Ver. 20180322